Bringing the kitchen along with you is one of the coolest things about RVing, and any type of RV comes with kitchen facilities. Some of them are better equipped than others, but even dealing with limited space, in the smallest RV kitchen, cooking in an RV is totally possible and you can save money by preparing delicious home-cooked meals no matter where you are.
Thinking of this, we've put together a list of some kitchen accessories that will make your life easier, enabling you to create almost any meal you want.
1 – Induction Cooktop: It's easier to carry around, storage, heats up faster than gas, and allows you to do cooking just as you would do in kitchen countertops at home. But it's important to remember that some pans or pots that you already have may not work on induction appliances, so you'll need "induction-compatible" cookware.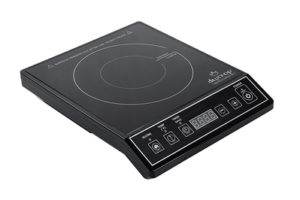 2- Instant Pot: It's easy to use, to clean and cooks fast. With the capacity you need to feed your family, you can also replace many kitchen appliances, combining the functions of a pressure cooker, slow cooker, rice cooker, sauté, steamer, and food warmer.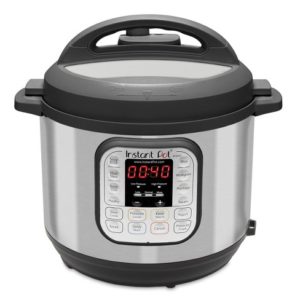 3- French Press: Coffee is one of those drinks that many of us can't do without and for a full-bodied, rich-tasting coffee, the French Press is a great option. It's easy to use and takes up little space than the drip coffee maker you have at home.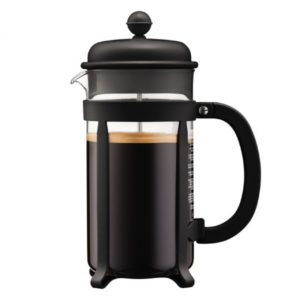 4- Hand Blender with Chopper Attachment: Lots of useful tools for your blending needs. Great for your smoothies, sauces, and soup. Includes whisk to make short work of eggs or creams, and chopper for ground meat, nuts, and small vegetables.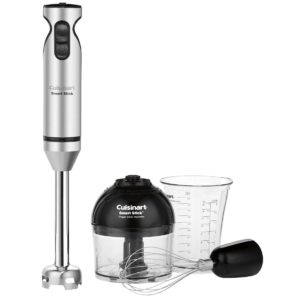 5- Spice Storage Rack: That's a smart choice to put an end to the cluttered counter and store your spices in your kitchen cabinets. Easy to install and keeps all your spices handy and organized.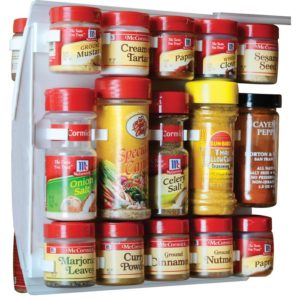 6- Collapsible Colander: This foldable colander is a great space saver and really easy to clean. You can use it for spaghetti, pasta, potatoes, broccoli, and other veggies and rinsing your salad leaves, fruits, and fresh vegetables. Works great!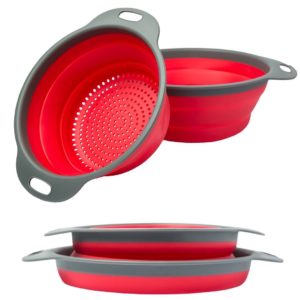 7- Cast Iron Skillet: A great addition to your RV kitchen. It sautés, fries and bakes. This cast-iron skillet is super versatile and can be used in the kitchen (on your stove or induction cooktop), on your backyard grill, or even an open fire while you're camping. With this multicooker, you don't need to dirty another dish since you can just take it from your stovetop to the oven. Highly recommended!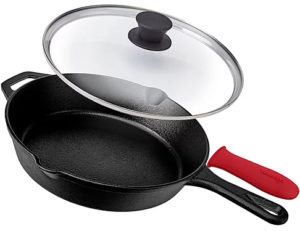 8- Foldable Kettle: With its dual voltage, you can enjoy hot water and use it for brewing your coffee, tea, wherever you are. Fast boiling and it's completely collapsible, so it saves you time and space in your kitchen. Easy to fold up and down. One of the best travel gadgets!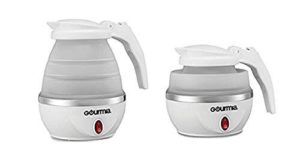 9- Collapsible Dish Drying Rack: This dish rack is collapsible and easy to move or take away. Simply pop-up to place your dishes and keep your countertop space clean and dry, and then collapse down for storage. Perfect for use in an RV.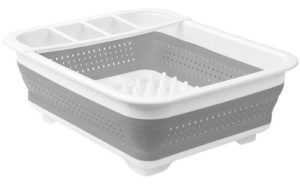 10- Multi-Use Collapsible Tub: Great saving space accessory for any outdoor activity. You can use it for soaking dirty dishes and utensils, as an ice bucket for drinks or a basket to carry firewood.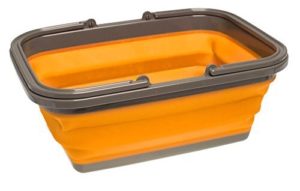 Here are some useful and affordable kitchen gadgets to help you get the most out of your kitchen space, keeping it organized and making your RV cooking experience more enjoyable.
Stay tuned for more RV travel tips! 😉