Covering 1,470 km2 (570 sq mi), this huge Unesco World Heritage Site (there are 500 identified Haida archeological sites), lives up to its name: Gwaii Haanas, meaning "Islands of Beauty" in the Haida language, is a remote and beautiful wild chain of 138 islands (the former Queen Charlotte Islands) that lies 130 km off the coast of mainland British Columbia.
Avid viewers are offered a veritable buffet combining land (with rugged mountains, old-growth rainforests, and windswept sandy beaches), abundant sea life, and rich history of the coastal First Nations ranging back over 12,000 years… all in one amazing place!
What to do – Travelers are spoiled for choices… Here are a few suggestions:
World Heritage and National Historic Site Haida Village – Among the hundreds of Haida archeological treasures – located on Anthony Island -, are the remains of SGang Gwaay (formerly known as Ninstints), the most famous First Nations village. Culture seekers will be captivated by the storytelling, songs, and local history, as they walk through fallen longhouses and ancient carved totem poles (that are still standing in their original locations). From there, you can stop at Gandll K'in Gwaay.yaay (Hotspring Island) to take a dip and relax in the hot mineral waters of the hot springs pool.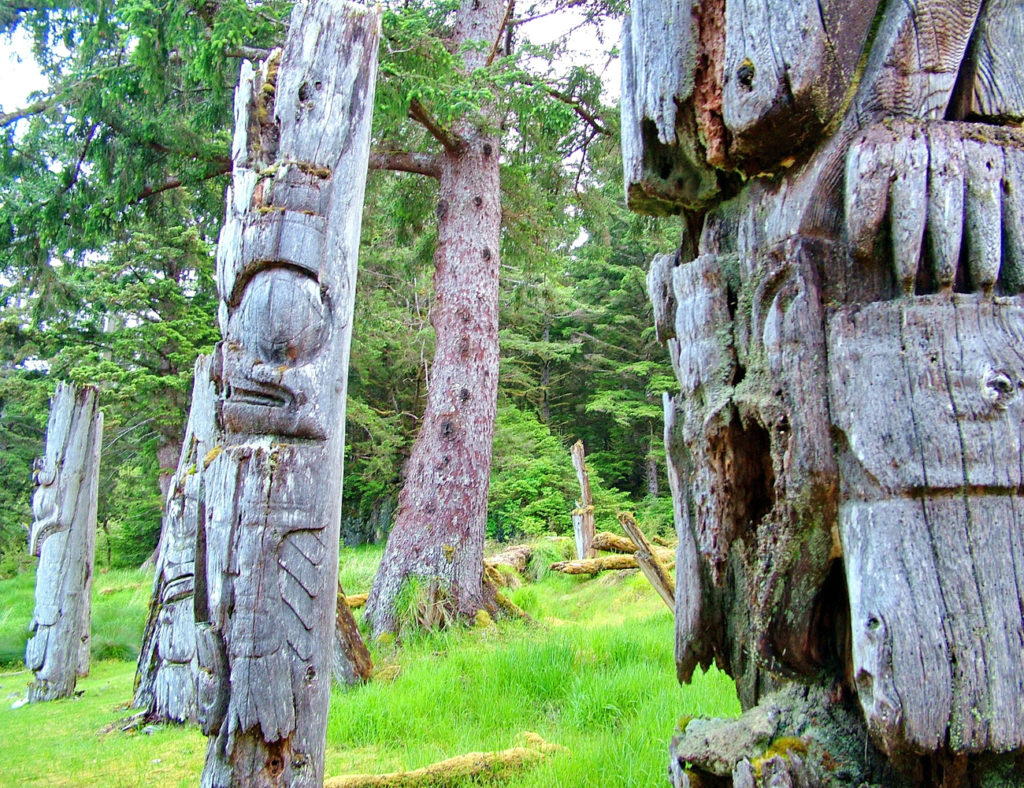 Hiking – There are no established hiking trails in Gwaii Haanas, and hikers should bring a map, compass, VHF marine radio or satellite phone as it is easy to get lost in the dense forests.
Most of the activities are found on the two largest and most populous islands: Graham in the north – where the principal city, Queen Charlotte, and Naikoon Provincial Park are located -, and Moresby, the gateway to Gwaii Haanas National Park, in the south.
Graham Island: Offers many opportunities to explore Naikoon Provincial Park, including several popular trails.
East Beach Trail – Recommended for experienced hikers, It's the longest and more challenging trail with river crossings, dangerous tides, and swamps.
Pesuta Shipwreck Trail – Follow the trail along the Tlell River until you find the lonely Pesuta, an old log ship that was wrecked here in 1928.
Tow Hill Hike – This beautiful trail takes you to two lookouts that offer gorgeous views of the ocean, Graham Island, and even Alaska away in the distance.
Cape Fife Trail – That winds through an old-growth forest of spruce, hemlock, and cedar to endless beaches.
Located west of Queen Charlotte City on Graham Island, Sleeping Beauty Trail is another must-see: Rewards you with stunning panoramic views of Yakoun Lake, Rennell Sound, Tow Hill and Masset from the top of Mount Genevieve.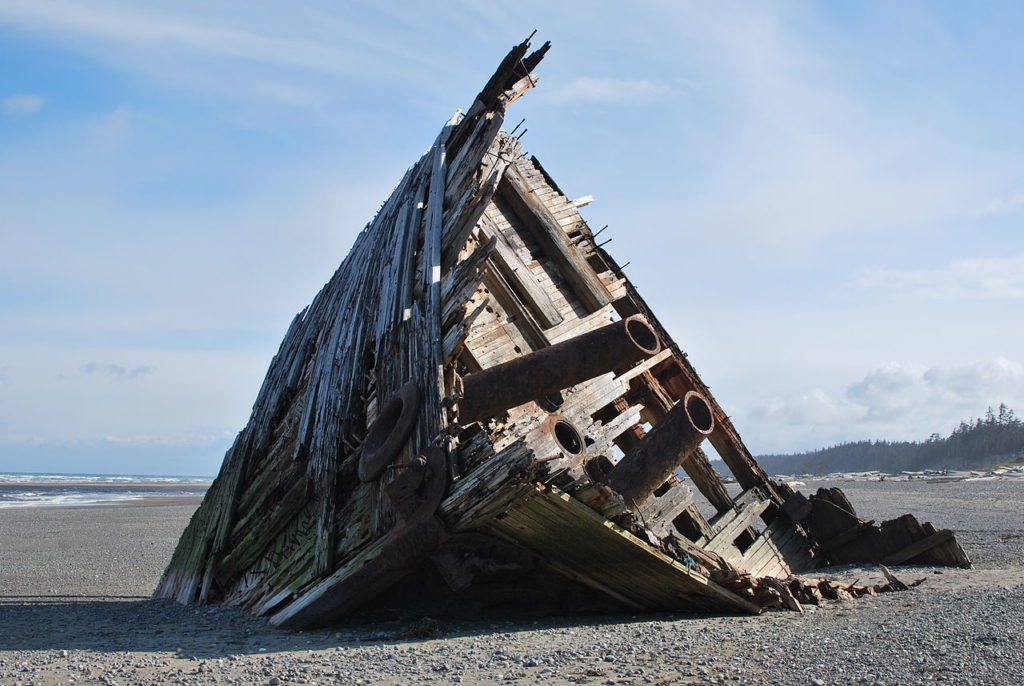 Moresby Island:
Gray Bay-Cumshewa Head Trail – The trail passes through old-growth forest and follows the beach at places until heading Cumshewa, a former village of the Haida people.
Secret Cove Trail – Another beautiful trail through the old-growth forest that leads you to.. a secret cove!
Kayaking, Powerboating, and Sailing – The best way to explore Gwaii Haanas is by water. It's a spectacular experience that gives you the chance to savor the freedom, discover untouched shorelines, and take your pick of pristine beaches to camp under the stars. Keep your eyes peeled along the way! You might see a black bear catching salmon, a humpback whale breaching the waves, and many other forms of wildlife.
Fishing – The surrounding ocean, rivers, and lakes make Haida Gwaii a true paradise for those who love fishing (one of the most popular activities on the islands). But remember: always fillet your fish near the edge of the sea, away from your campsite, to avoid the risk of attracting bears.
Wildlife Viewing – This park is a mecca for wildlife sightings: Over 1.5 million seabirds nest along the coast, puffins fly low over the water, bald eagles feast on salmon innards left by fishermen, as well as peregrine falcons. Also, you'll find black bears, river otters, and all kinds of ocean creatures… from grey and killer whales, dolphins riding the bow waves, and sea lions resting on the huge rocks to jellyfish and brightly-colored sea stars.
Want to plan your next RV wilderness adventure in the beautiful Gwaii Haanas? The park is accessible only by plane or ferry from Prince Rupert. It takes 8 hours, but it may vary depending on sea and weather conditions. Yes… it's tough to reach, but the rewards are truly spectacular! Current ferry schedules, ferry fares, capacity conditions and reservations (required for passenger and vehicle) can be found on the BC Ferries website.