There is nothing more fun than the excitement of RV camping, but not every single person needs the same thing or has the same goals. As a matter of fact it's very important to choose a vehicle that fits your expectations and your budget. Lets learn about the differents types in the market!
Class A RV
Class A recreational vehicles are motor homes. It doesn't matter the type of chassis beneath them and whether or not the vehicle contains "slide-outs". Class As are known for being largest and most expensive RVs on the road. This type of RV includes commercial passenger and school buses that are converted into RVs. While some of these may be as long as 45 feet, no special license is required to legally operate one.
They are generally luxurious mobile homes with a solid body, a panoramic front window, berths that convert from living room or dinette areas, and bathroom facilities. The list of features, amenities and appliances are endless. Common perks include a laundry machine and drier, ice makers, full bath and shower facilities, and robust home entertainment systems.
Here are some of the pros & cons of renting a RV Class A:
Pros: Plenty of cargo storage, large interior living spaces, a lot of options and luxury amenities.
Cons: Cannot easily take day trips without towing a separate vehicle, it can be intimidating to drive &very expensive to purchase, repair, operate and insure.
While these may be impractical for many, they are an excellent option for long haul travel. They are increasingly popular with retirees and those interested in living on the road full time.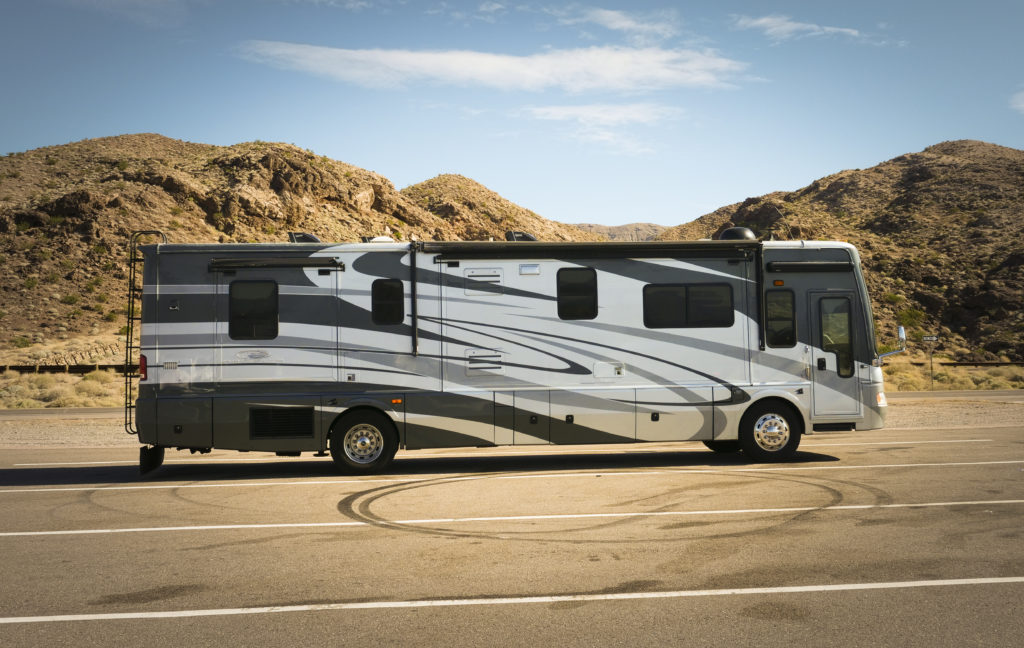 Class B RV
Class B recreational vehicles are campervans. Campervans are conventional vans with raised roofs. They usually have small kitchens with refrigerators and gas grills. The larger models sometimes have a water heater, heat and AC, a portable toiler, or an internal shower. Smaller models usually have a portable toilet and an external shower, which can be used with an awning to ensure privacy.
They are typically built on a standard full-sized van chassis and feature a raised roof to facilitate walking upright. These basic travel campers provide comfortable sleeping quarters and all of the necessities of life. Because they are small, they are also the easiest to drive, maneuver and store. They are usually more economical to operate than the Class A.
They are suitable for quick trips as it doesn't require much to have it on the road. They accommodate two travellers perfectly.
Here are some of the pros & cons of renting a RV Class B:
Pros: Easy to drive and maneuver, simple campsite setup, less costly to fuel and maintain, convenient for day trip excursions and errands.
Cons: Limited amenities, restricted interior living space, small storage and cargo areas, suitable for one or two people
Single travelers or those without children benefit from the affordability and convenience of this type of motorhome.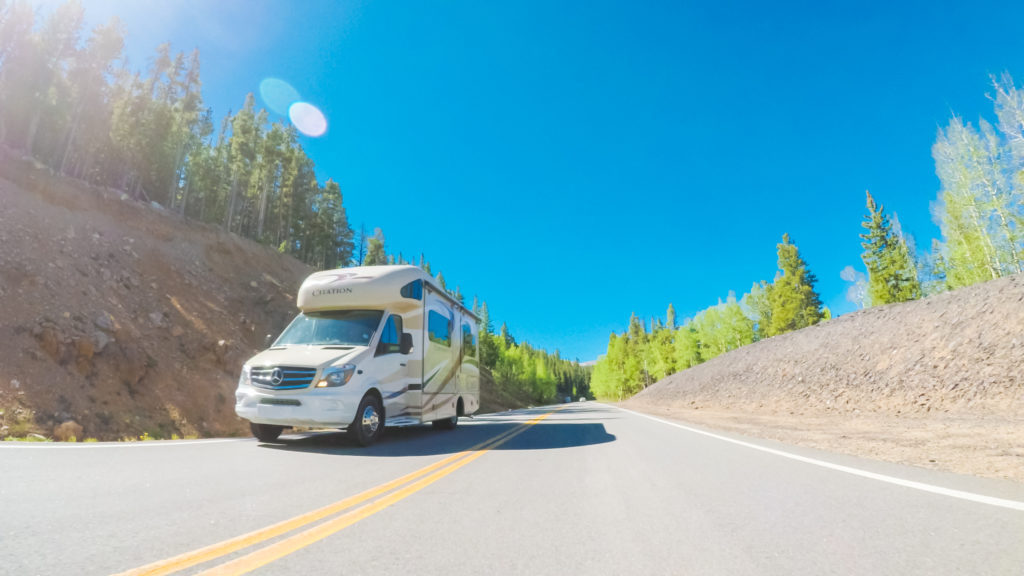 Class C RV
Unlike a Class A mobile home, which is built on a single chassis, a class C vehicle is attached to a truck and hauled behind. They are characterized by a distinctive alcove which fits over the truck cab, providing either a double berth for sleeping, or, sometimes an entertainment section, with a TV and video games.
Their range goes from 20 to 33 feet. They are usually intended for families or larger groups that need to vacation on a more limited budget. These will have many of the same advantages and considerations as the class A, but at a lower overall cost.
These versions offer a more living space than the confining class B motorhomes and many of the same amenities of the class A. They will usually have toilet and shower facilities, an adequate kitchen and plenty of places to sleep. They can even have couches and tables convert into beds and the overhead compartment above the cab can be used for storage or additional sleeping quarters.
The class C motorhomes can be as challenging as the class A, but they are usually more easy to manage in restricted camp sites.
Here are some of the pros & cons of renting a RV Class C:
Pros: Large enough for an entire family ,extra sleeping quarters or storage area above the driver's cab, self-contained with all basic necessities, less costly to purchase than Class A motorhomes.
Cons: Still expensive to maintain and operate, driving may be challenging, some luxury amenities may not be available, difficult to take excursions or day trips without a separate vehicle.
These are excellent options for families with children or for those on a small budget.They provide all of the fundamental aspects of travel and RV camping.
Other Recreational Vehicle Types
In addition to the three classes of RVs, there are also other types of recreational vehicles or motorhomes:
Truck Campers:
Similar to the C class vehicles described above, these are smaller RVs, carried in the beds of pickup truck.
Pop-up Campers:
Collapsible campers with pull-out berths and tent walls, towed in a compact unit behind a vehicle.
Travel Trailers (sometimes called "caravans"):
Non-collapsible, light-weight trailers with simple amenities, towed behind a vehicle.