Whether it's a basic travel trailer or a luxurious motorhome, limited space can be a challenge, making many RVers struggle to find room for all their stuff (especially if they are traveling with kids). That's why wisely using your RV storage is important to keep things convenient and easy to access, creating a more comfortable and efficient space.
Here we've gathered some ideas to help you minimize clutter, making the most of the storage space you do have.
1) Get a hanging closet organizer for your RV: Great for clothing and accessories, this hanging closet organizer is space-saving and convenient to take along.

2) Bedside storage organizer for books, remotes, and magazines: This bedside caddy is super convenient. You can store all of your belongings together by your side while in bed, sofa or desk.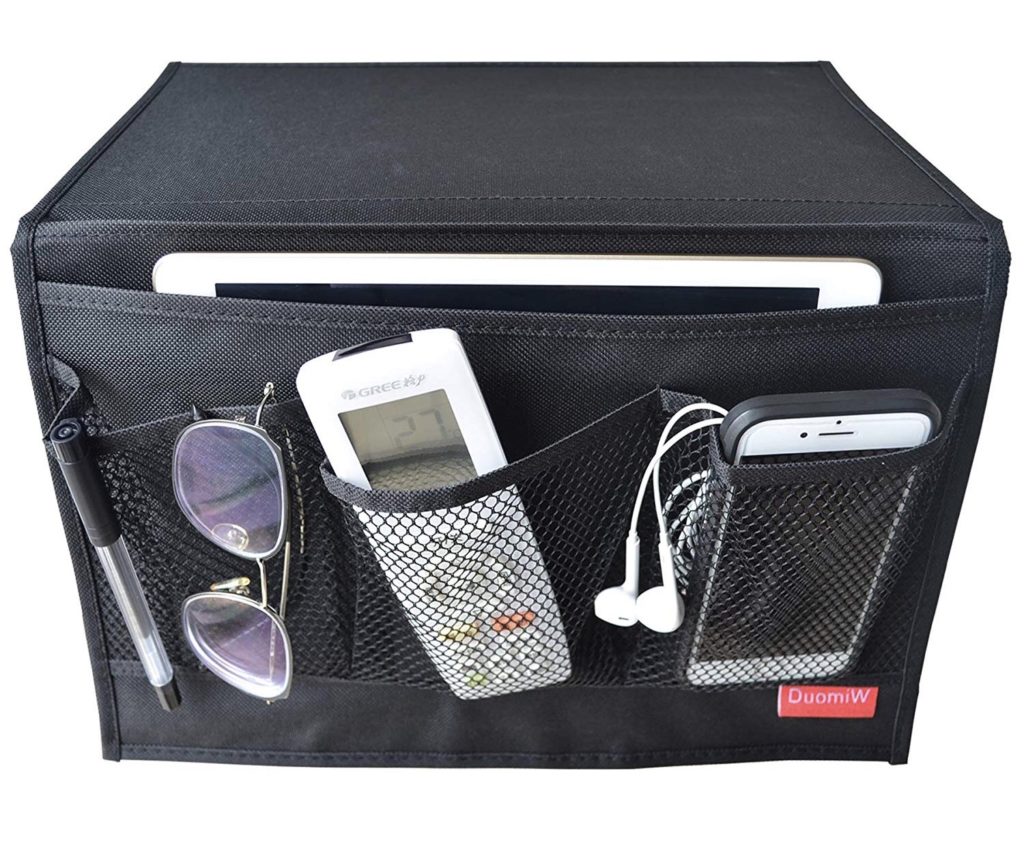 3) Over-cabinet door organizer and hammocks add more space in your RV: You can increase your storage space with an over-cabinet door organizer. Use it for your kitchen to store cutting board, bakeware pan, cookie sheet, plastic food wrap or dry foods, and in your bathroom for cleaning/bathing supplies. Fresh fruit/veggie? Let it all hang out to save counter space.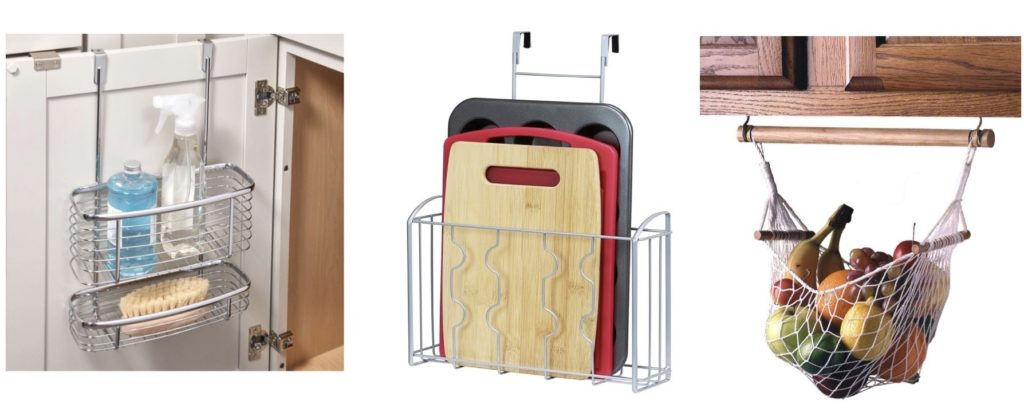 4) Install an over-the-cabinet-door trash can: Hang this wastebasket over your cabinet door to get more space and keep the garbage out of sight. It's perfect for RVing.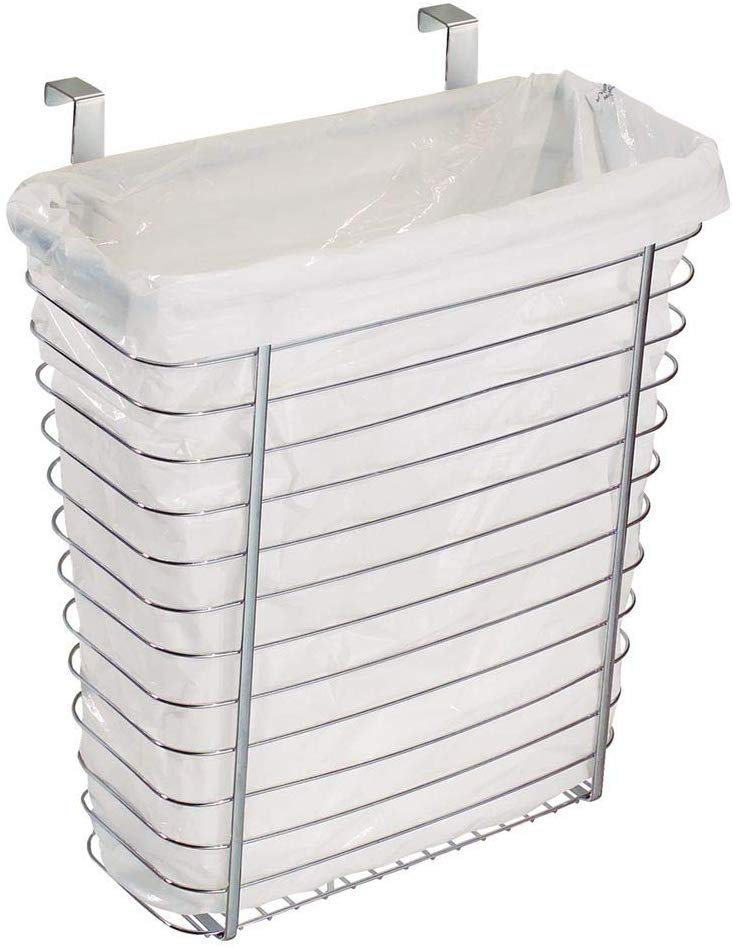 5) Undershelf baskets can give more storage space to your RV: A great solution that will take out a lot of clutter from your countertop and maximize kitchen storage space in cabinets and pantry.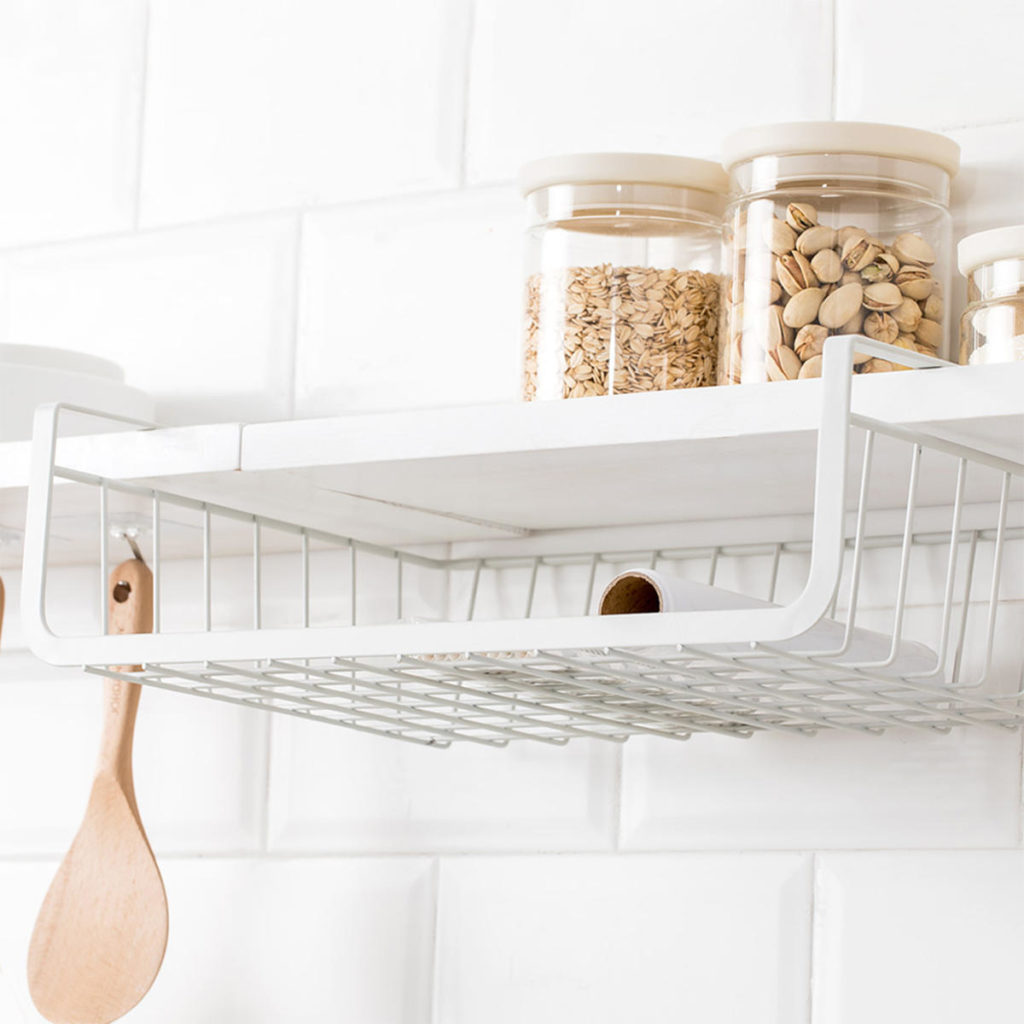 6) Free up an extra drawer or countertop with this Knife Safe: You can mount it easily on the inside of your cabinet and have safe access to your kitchen knives.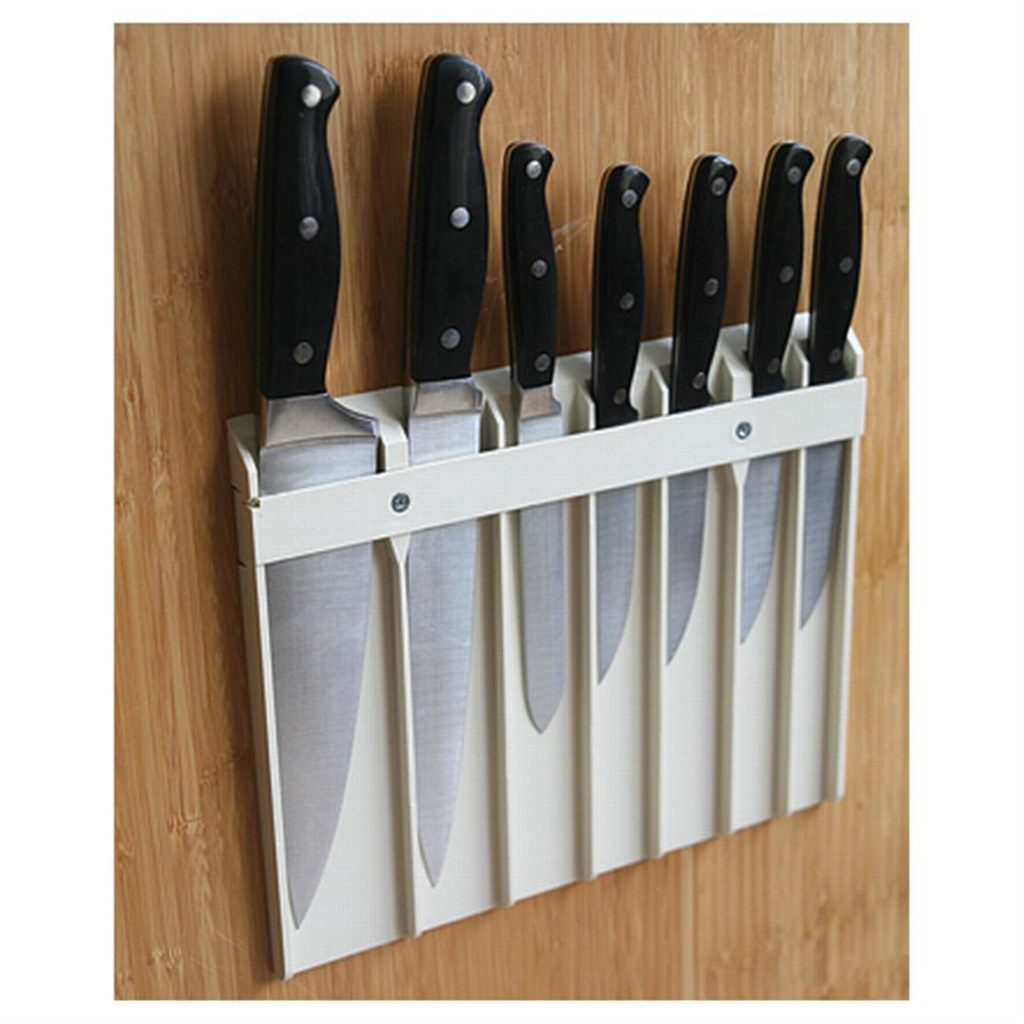 7) Organize your fridge with these storage containers: They allow you to store a great volume of food, keeping your fridge much more organized. A lot easier to find what you need without a hassle.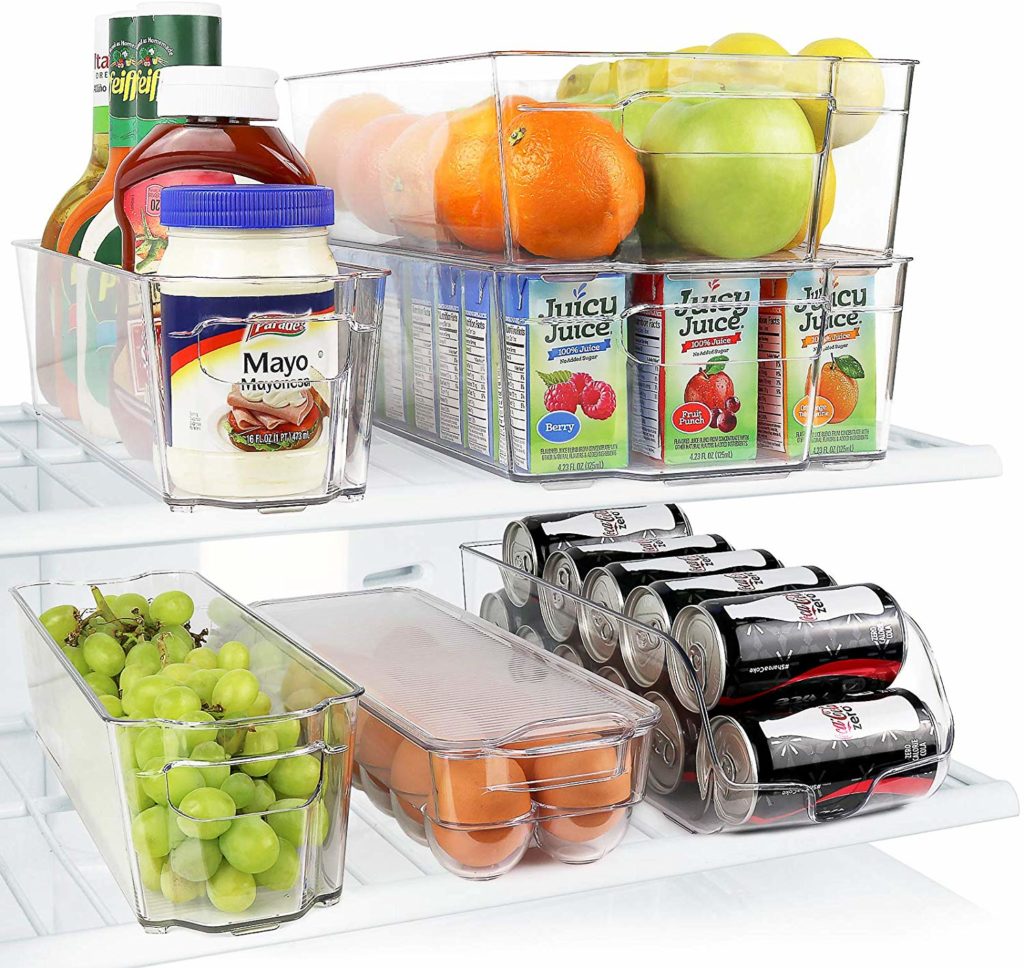 8) Suction cup hooks for your RV kitchen and bathroom: Using suction hooks means no drill, no holes, no wall repairs needed. Perfect to hang your bath/kitchen accessories, or small items like sunglasses, keys.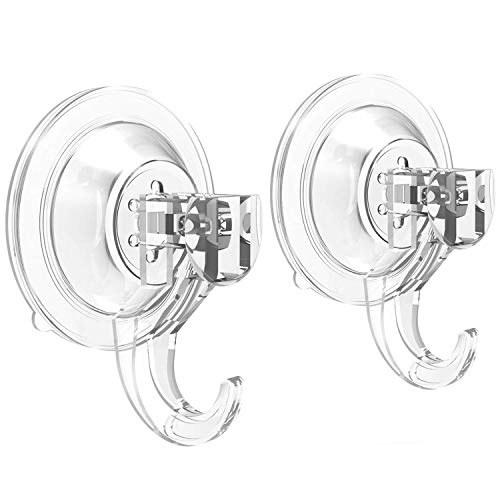 9) Hanging shower caddy and bathroom organizer: Hold shampoo, conditioner, or other small personal care items with these pockets mesh organizer. Also, you can keep your counter clean and tidy with this suction toothbrush holder, which can be used to store comb, brushes and other accessories.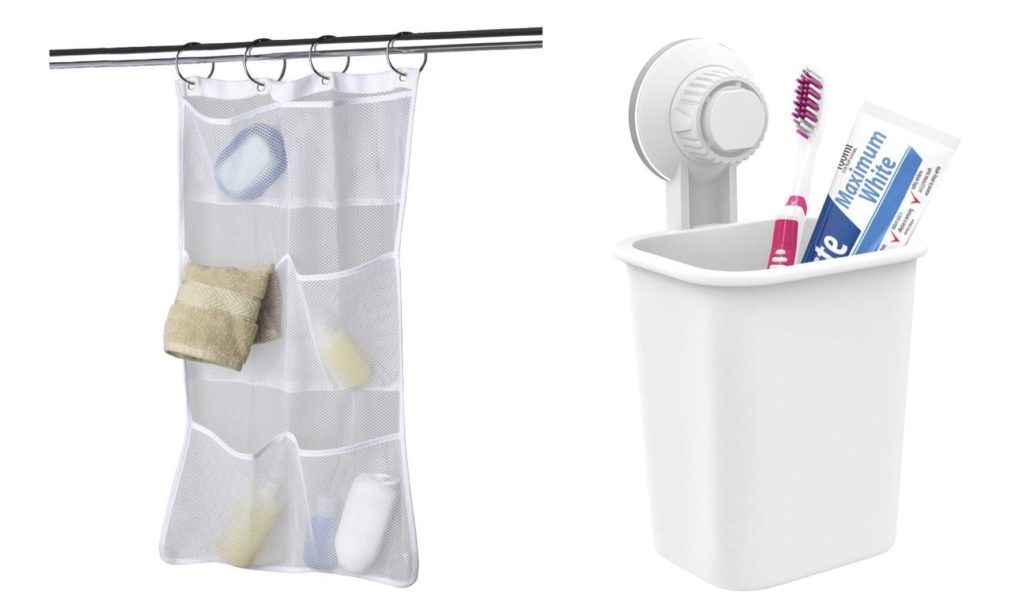 10) Pop-up laundry hamper for dirty clothes: This portable laundry hamper is a perfect space-saving solution to store dirty clothes, but it can also be used to organize your children's toys and simply folded away when not in use.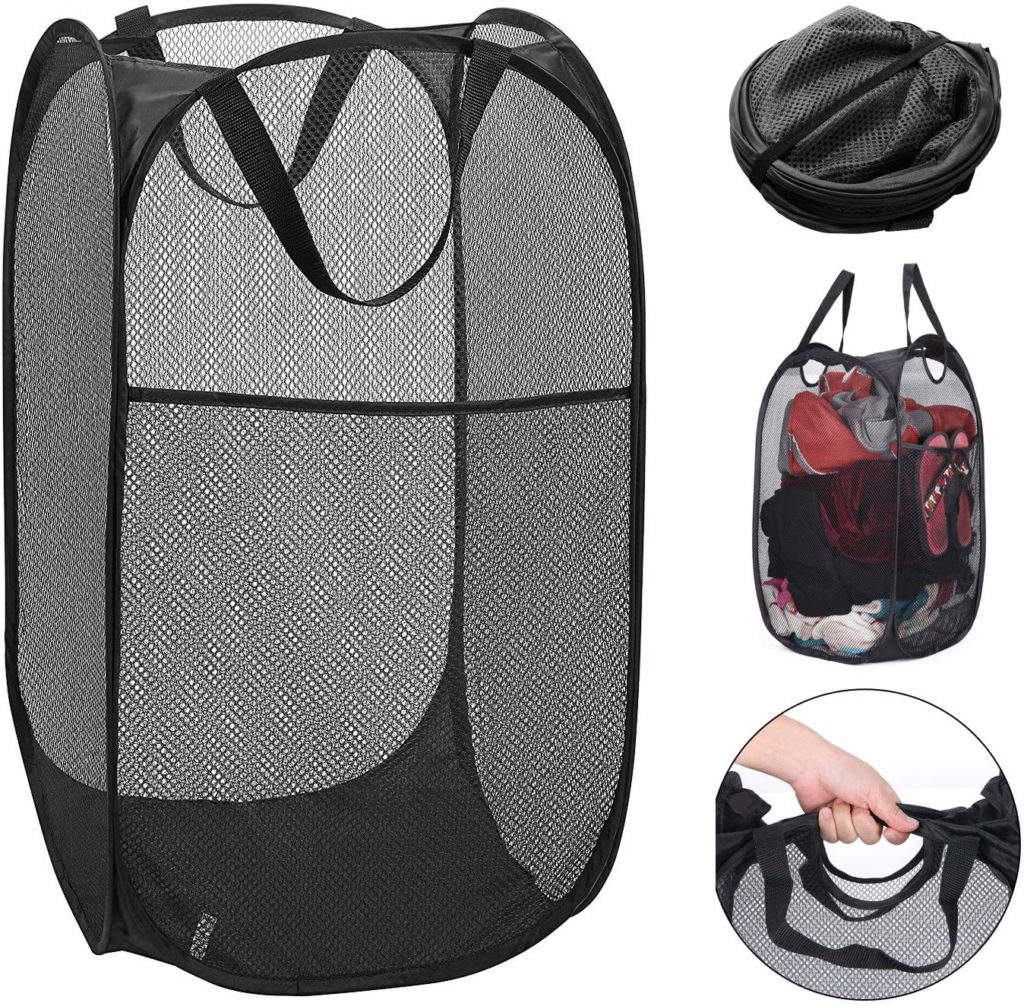 11) Wall-mounted broom holder is great for saving space: Declutter your RV's outside storage space with this mop and broom holder organizer. Also, you can use it to hang snow shovel, brushes, and other cleaning tools.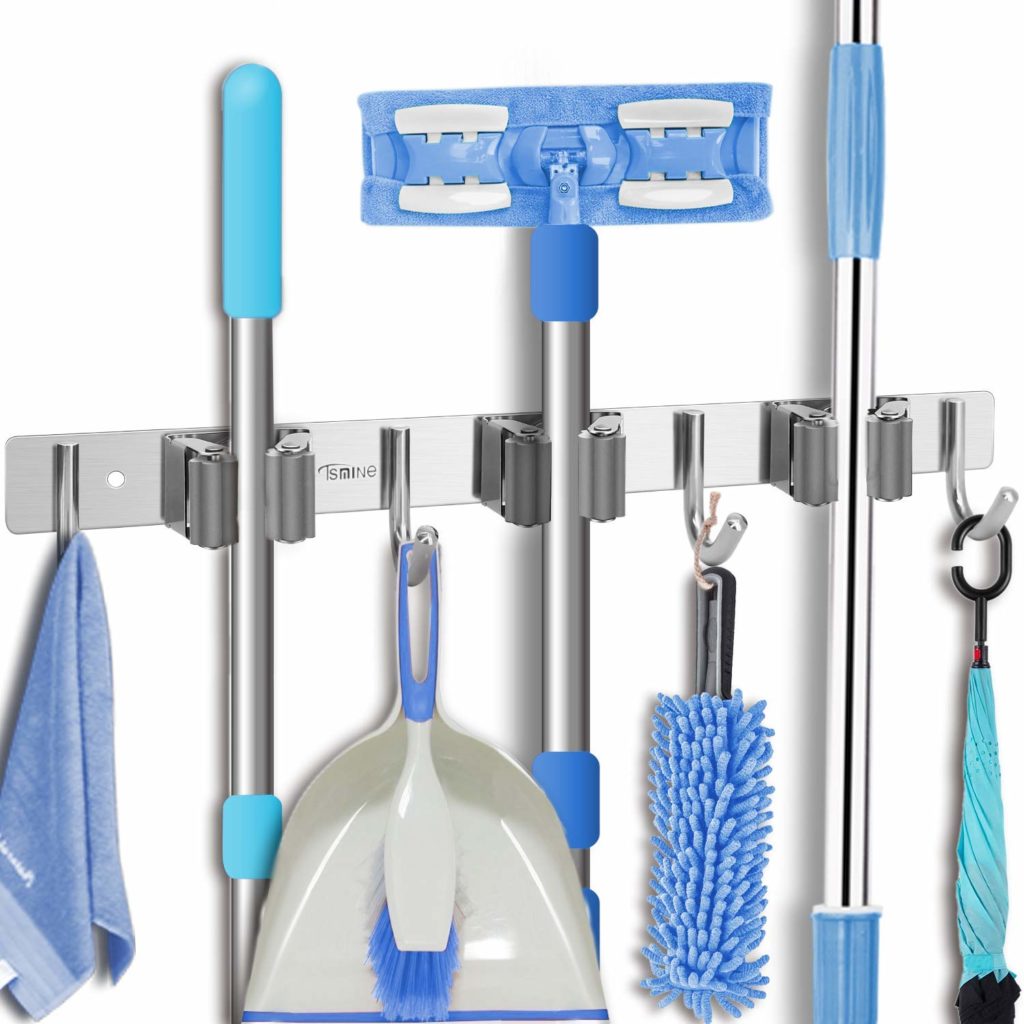 12) Declutter your tow vehicle backseat: With multiple storage compartments, you can have essentials organized and make your trip more comfortable. It's very convenient for families with children.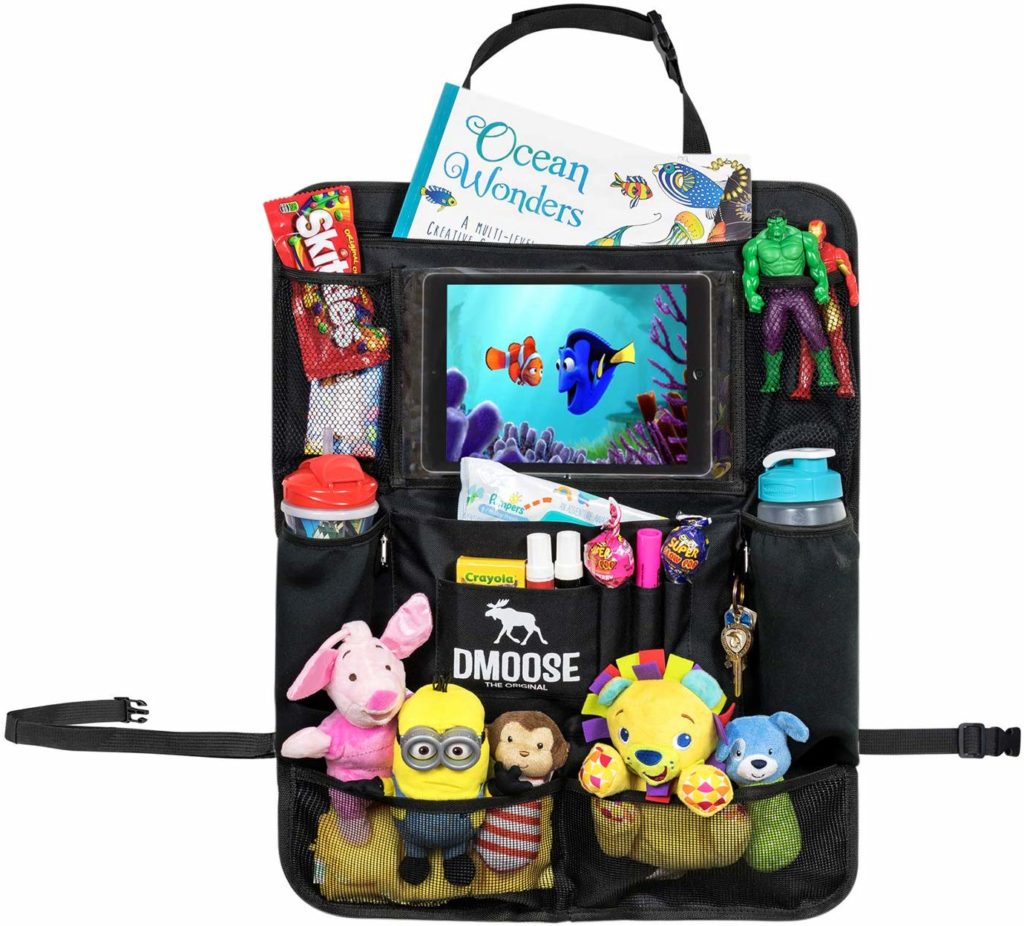 13) Use hose reels to organize water hoses: It helps eliminate the hassle and mess of storing your water hose, extension cords, and other power cords.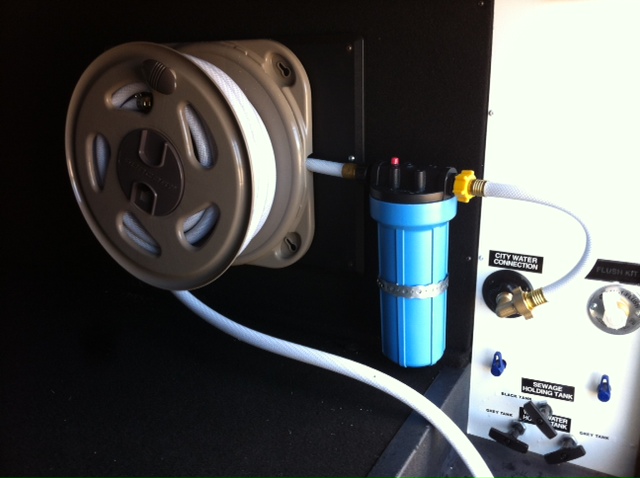 When it comes to traveling in a house on wheels, it's important not to fall into the trap of carrying around more than you really need, so get rid of any unnecessary items, follow these tips and head into the great outdoors in your new, uncluttered RV! 🙂