Part of the spectacular Canadian Rocky Mountains, located in the southeast corner of British Columbia, Yoho National Park is bordered by two other national parks: Kootenay to the south and Banff to the east. Together, they were declared one of the UNESCO World Heritage Sites.
Established in 1886, Yoho – a Cree expression that means "awe" and "wonder" – lives up to its name. The park is known for its beautiful landscapes, geologic treasures, and the presence of an exuberant nature surrounded by 28 mountain peaks above 3,000 meters. It's also home to a variety of wildlife: black and grizzly bears, cougars, coyotes, wolverines, mountain goats, moose, elk, mule deer and a wide range of bird species.
Covering 1,313 km2 (507 square miles), Yoho offers an incredible glimpse of Canada's natural wonders, roaring rivers, waterfalls, glacier lakes and spiral tunnels inside the mountains.
Some attractions:
The impressive Takakkaw Falls via the Yoho Valley – One of the highest waterfalls in North America at 254 meters.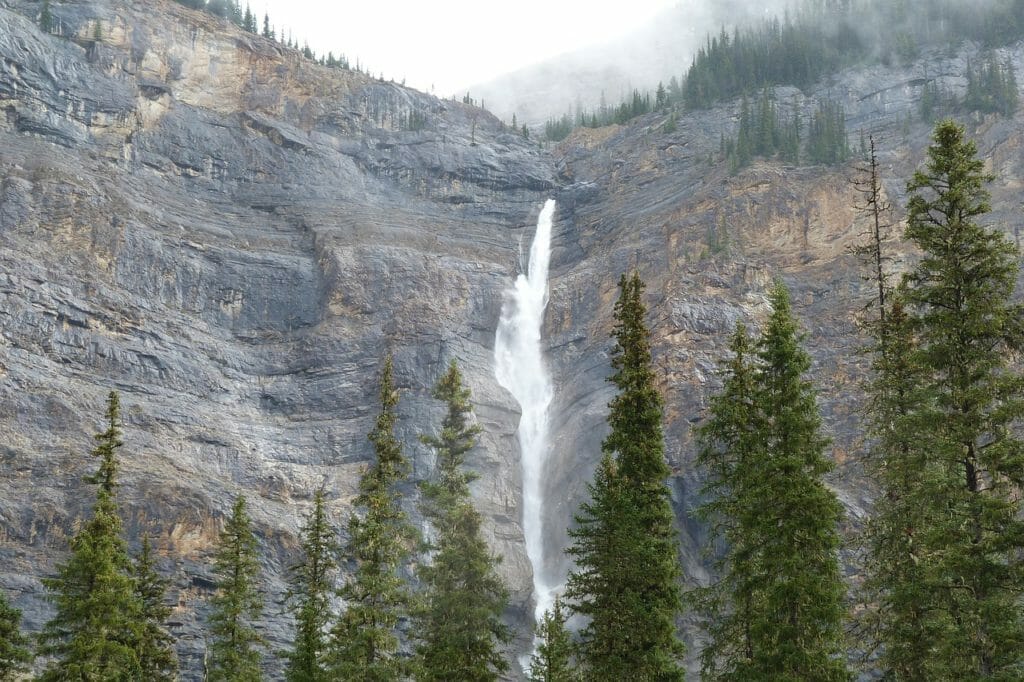 Natural Bridge – A natural rock formation that has been carved out over time by the power of the Kicking Horse River.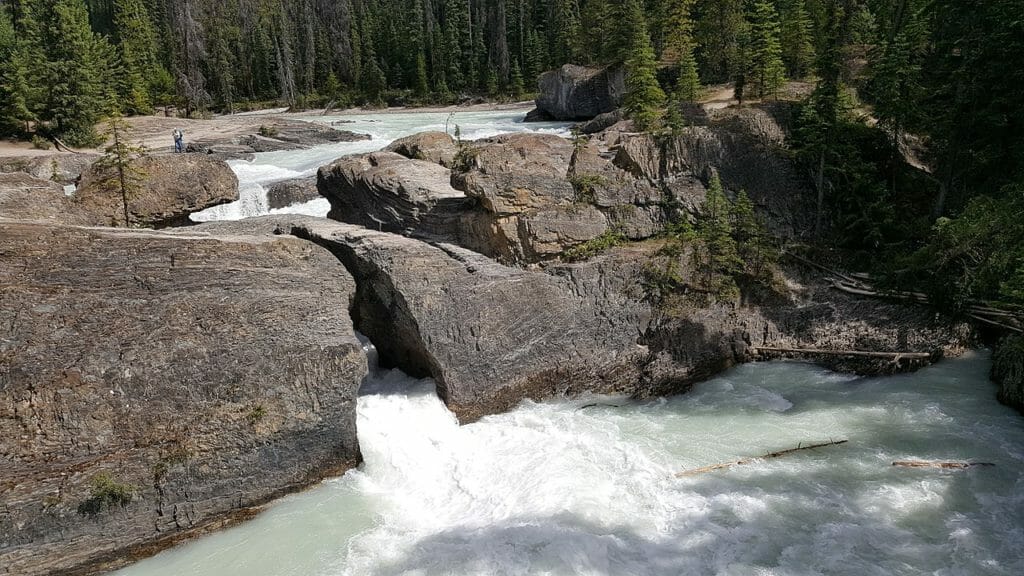 The breathtaking Emerald Lake – With its deep turquoise green colour It's also a popular place for canoeing, hiking and cross-country skiing in winter.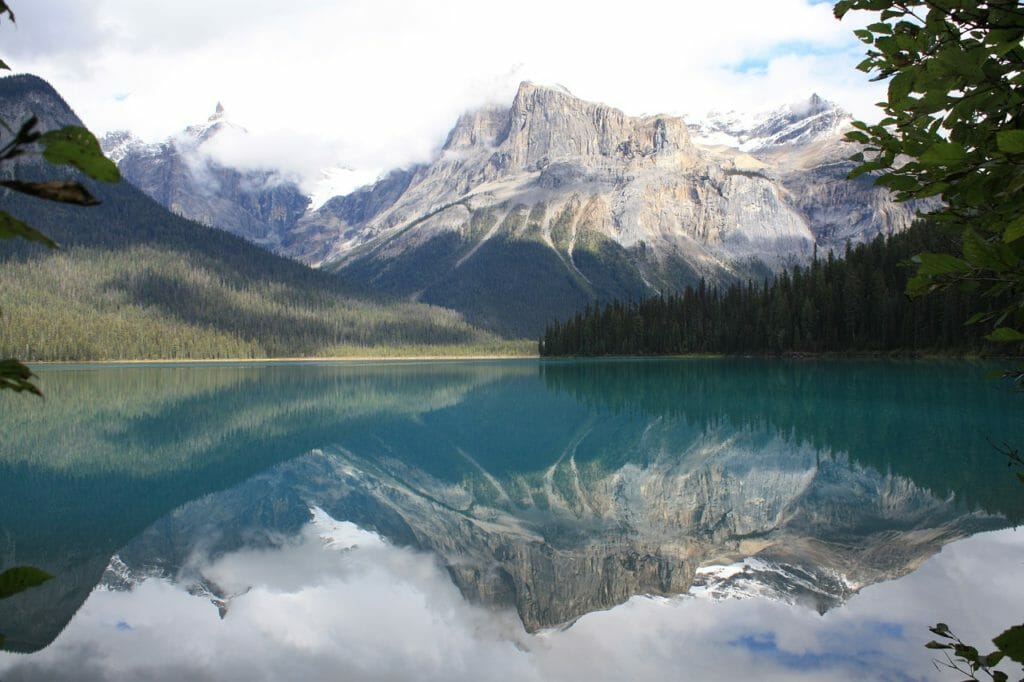 Lake O'Hara – A brilliant blue-green alpine lake that offers over 80 km of alpine hiking trails.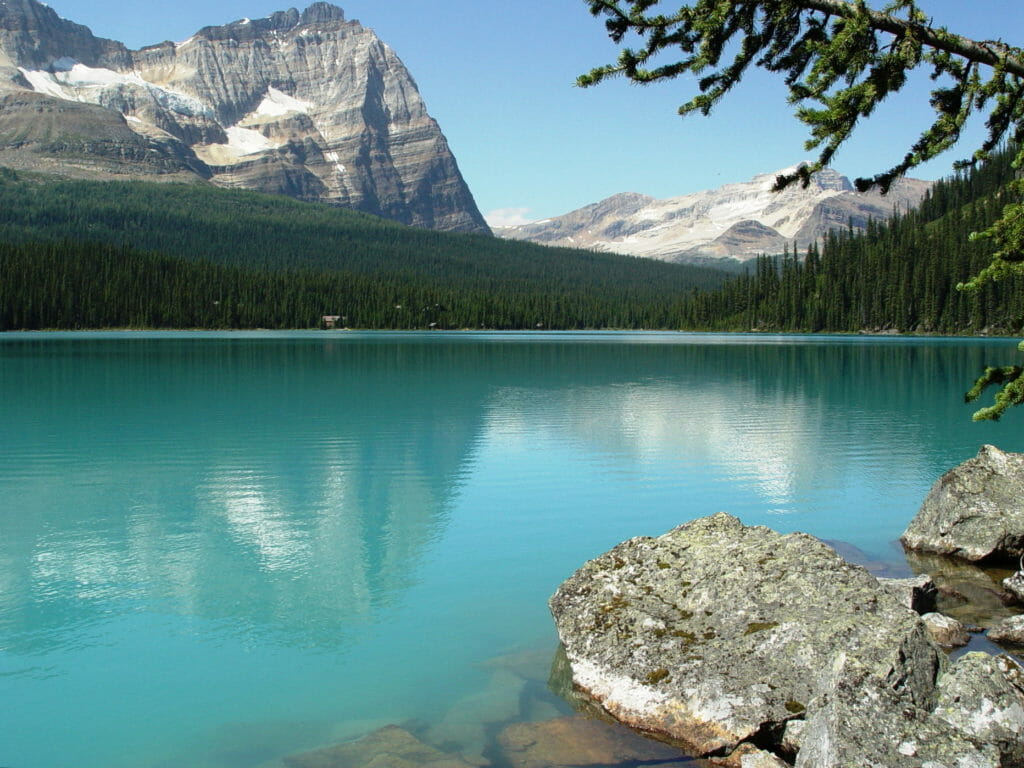 Burgess Shale – One of the most important natural resources discovered in 1909 – Area of layered rock featuring fossils from 540 million years ago.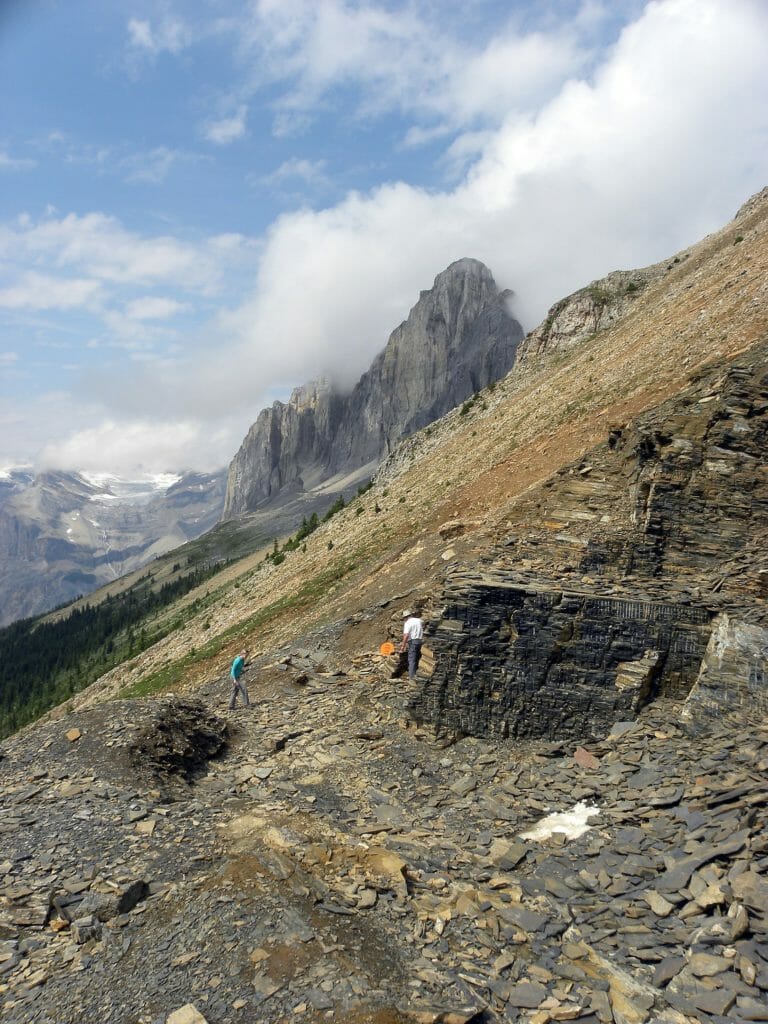 RVers and campers are spoiled for choice! There are over 150 campsites spread over four front-country campgrounds available on a first-come-first-serve basis. During the busy summer season, you can make an online reservation through the Parks Canada Reservation Service (https://reservation.pc.gc.ca/).
Kicking Horse Campground – It's the largest campground in Yoho (92 campsites) and located near some of the most popular destinations such as Emerald Lake, Natural Bridge, Takakkaw Falls, and Spiral Tunnels.
Monarch Campground – It has 46 campsites and great opportunities for wildlife viewing.
Takakkaw Falls Campground – It's a walk-in campground with 35 campsites and offers scenic views of the falls.
Hoodoo Creek Campground – You can find 30 campsites and contemplate the beauty of the Mt. Hunter, canyon and unique hoodoo rock formation.
Backcountry Campgrounds
Yoho National Park offers 6 designated backcountry campgrounds:

Yoho Lake
Laughing Falls
Twin Falls
Lake O'Hara
Little Yoho
McArthur Creek
Reservations for these backcountry campgrounds should be made up to three months in advance.