Looking for some breathtaking natural wonders to add to your travel bucket list? Look no further than in your own backyard! There are so much beauty and bounty of life in Canada before kicking the bucket, and nothing's better than exploring them with all the convenience and flexibility traveling along with you. Whether you own the RV or are renting it, here are some ideas to turn your motorhome or travel trailer into a cozy and comfortable home, making your RV experience much more enjoyable.
1- Home decor: Add a few hints of home into your RV space, some photo frames, artworks, mirrors… hang up whatever makes you happy! But even if you can't or don't want to put holes in the walls, you can use decals or command hooks that stick right on the wall and are removable and reusable. You can also customize your space with some shelf blocks, souvenirs from other trips, oil diffusers (smells make difference), putting out your fruit in a beautiful basket, additional lights to change the mood of a room.
Bring some plants, the fake ones if you prefer, so you don't have another thing to look after or put them away whenever you hit the road.
Another tip: Let your kids decorate their space!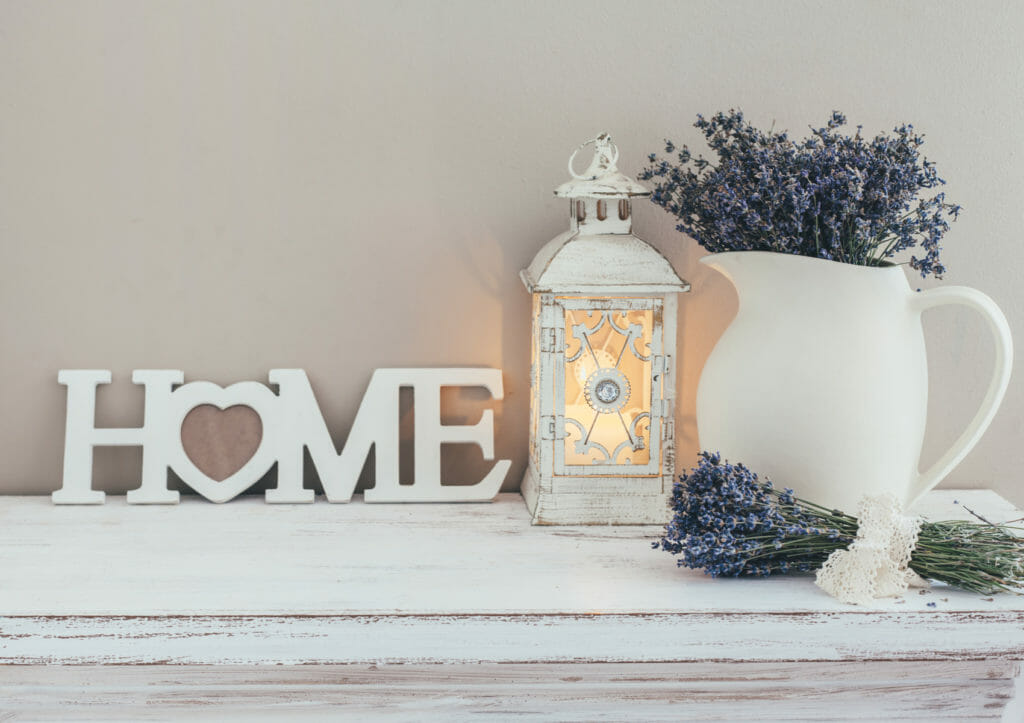 2- Rugs: Rugs add color, brighten the space and make it more comfortable and warmer on cold nights.
3- Bedding: Bring your sheets, pillows, blankets, quilt, comforter or duvet to create an oasis of comfort in your bedroom. Also, you may need to add a mattress topper to your list of must-haves. A comfortable bed makes all the difference and that's a great and cheaper option compared to a new mattress. Get everything you need to ensure you and your family will enjoy a good night's' sleep after a day filled fun, excitement and adventure.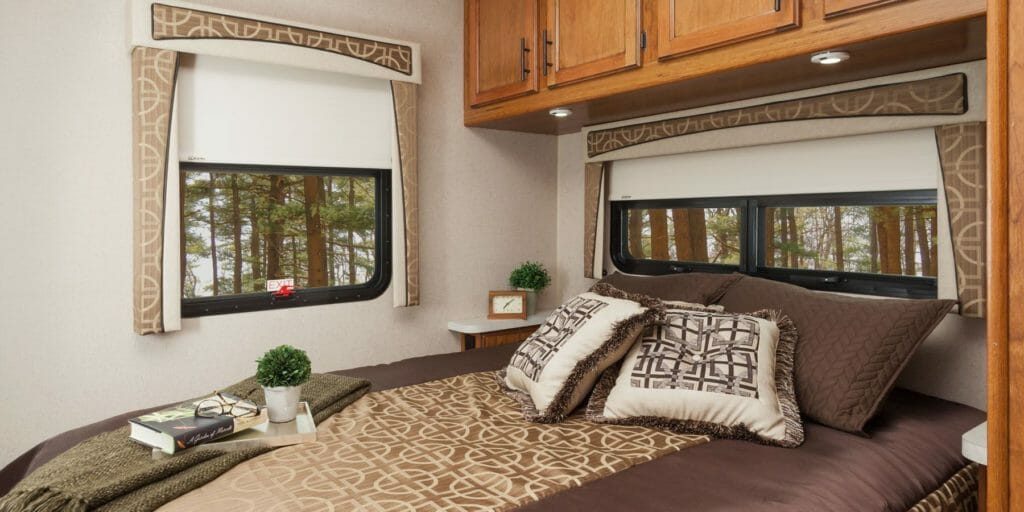 4- Bring slippers: Get those soft slippers you like to wear in the home. That'll make you feel like home and your feet warm and comfy, especially on winter's nights.
5- Window curtains and valances: Refresh your room with window curtains and valances, matching them to your mood and lifestyle. You'll be surprised when you see how they are able to lend a light, airy feel to your space, making it warmer and inviting.
6- Bring some books, music, movies: Have on board some books you wanted to read. They won't take much room and will provide you hours of entertainment. Create your playlist! Turning on some music will connect you to home and some memories. After you are finished exploring for the day, enjoy the evenings watching your favorite TV series and movies you've downloaded on your laptop, tablet or phone.
7- Prepare your favorite meals: Stock your RV with quality dishes, glasses, your favorite cookware, anything that reminds the kitchen at home (don't forget to keep them safe whenever you head out on the road), and enjoy quality family time, preparing the meals that you and your family like the most. It'll give you a home-like feeling.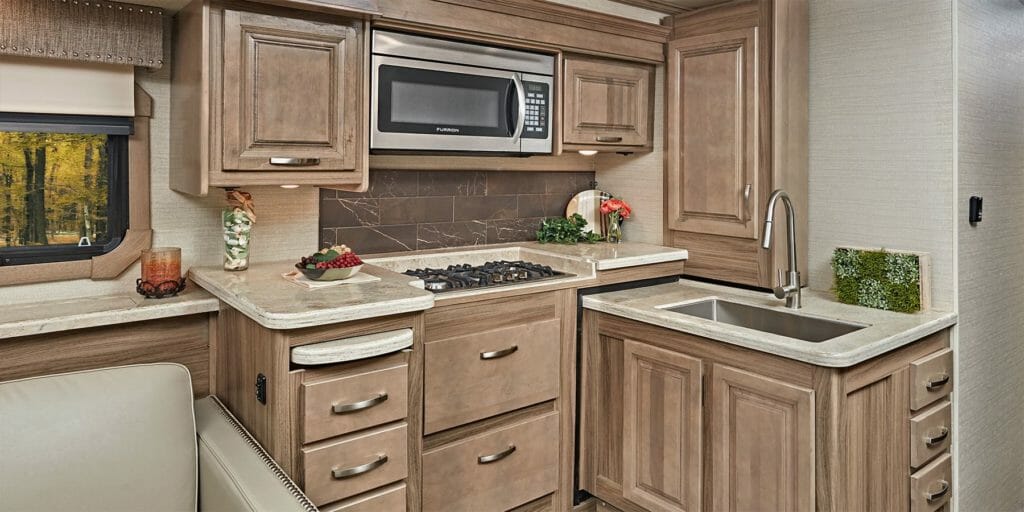 8- Camping chairs and portable grill: Taking your RV kitchen outside is the easiest way to get more space. Also, your road/camping trip can be more pleasant when you bring out the fun in your summer days with a portable grill. While the meat is cooking, the camping chairs will give you a comfy place to relax and enjoy the sights.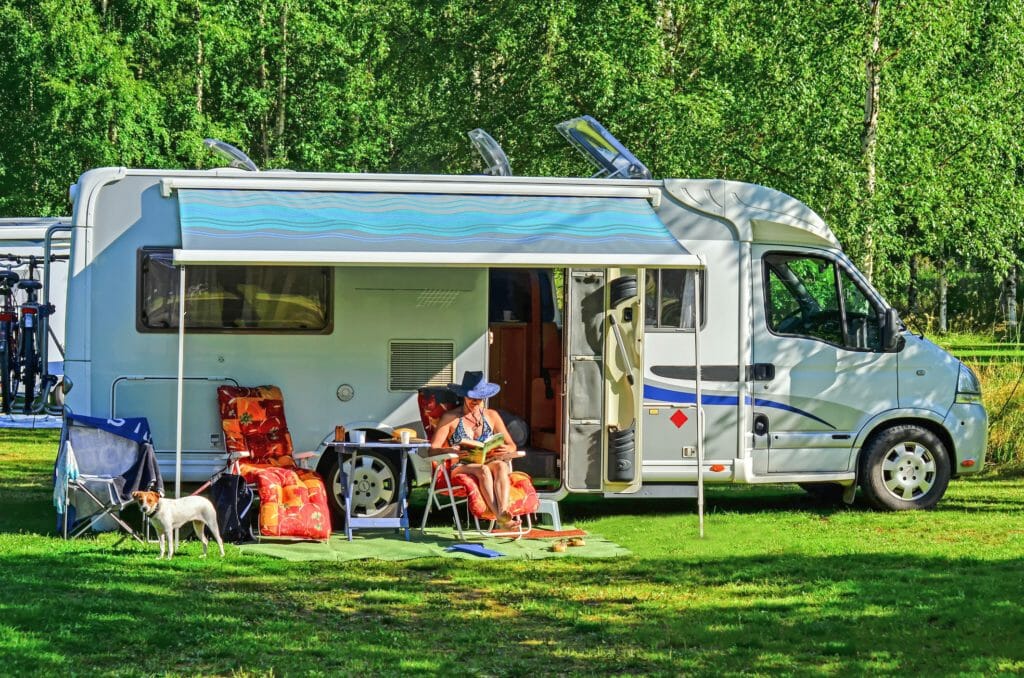 Whether you're going on a short or a cross country adventure you can bring a little piece of home with you. Many of the options are inexpensive and It's amazing how these simple things can make you feel at home away from home, wherever you go.
Hope these tips help you create a cozy and relaxing space you'll enjoy being in.