Located between Yoho and Mount Revelstoke, Glacier National Park is one of seven national parks in British Columbia (4 hours drive from Calgary and 6.5 hours from Vancouver). Covering 1,349 km2 (521 sq mi) of BC's Selkirk and Purcell Mountains, the park was established in 1886 and it's one of the most popular destinations for climbers and hikers. There is 140 km of hiking trails in the park that offers spectacular views of surrounding massive glacier (approximately 400 glaciers in and around its alpine scenery), waterfalls, valleys in Glacier National Park at Rogers Pass, underground rivers that have created one of Canada's largest cave systems.
Wintertime makes the park an excellent ski and snowshoe route, but the park is also known for its heavy snowfall which results in extreme avalanche activity at times. Avalanche slopes and many glaciers can be seen from Trans Canada Highway the cuts directly through the park.
As the snow starts to melt, the grizzly bears emerge from their dens. To avoid running into a bear, you'll find restricted access to many hiking trails.
The trails follow a rushing river through the dense forests which are also home to black bears, timber wolf, wolverine, coyote, red fox, mountain goats, caribou, elk, mule, white-tailed deer and over 230 of bird species.

Some attractions:
1- Rogers Pass Discovery Centre: Located at the heart of Rogers Pass National Historic Site, the centre tells the history behind the construction of the Trans-Canadian Highway and the Canadian Pacific Railway and also includes a hall of railway model trains, railway tunnels, and natural history displays.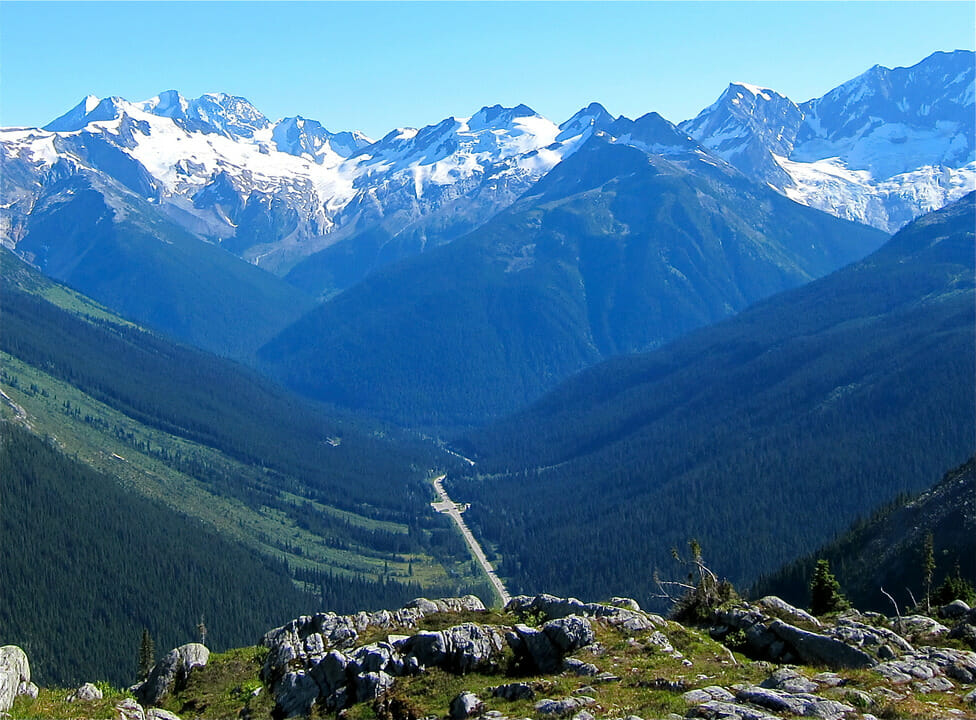 2- Hemlock Grove Boardwalk Trail: 400 meters of a beautiful trail that winds through the old-growth cedar-hemlock forest (some of them are over 350 years old).
3- Rockgarden Trail: A short 25-minute hike through the forest and rock formations, on the east side of the Rogers Pass.
4- Glacier Crest Trail: A challenging hike full of nature. It offers amazing rock and glacial ice views.
5- Meeting of the Waters Trail: An easy forest trail through the Asulkan Brook and the Illecillewaet River surrounded by mountains and wildlife views.
6 – Asulkan Valley Trail: A moderate day hike that rewards you with spectacular mountain scenery, waterfalls, and stunning glacier views.
7 – Loop Brook Trail: A short hike around the old railway loops which will tell you the railroad history.
8 – Mount Sir Donald Picnic Area: Enjoy the campground and picnic area and get a shot of the impressive Mountain Sir Donald. Peaking 3,284 meters (10,774 ft) it's one of the favorite destinations for mountaineering in BC.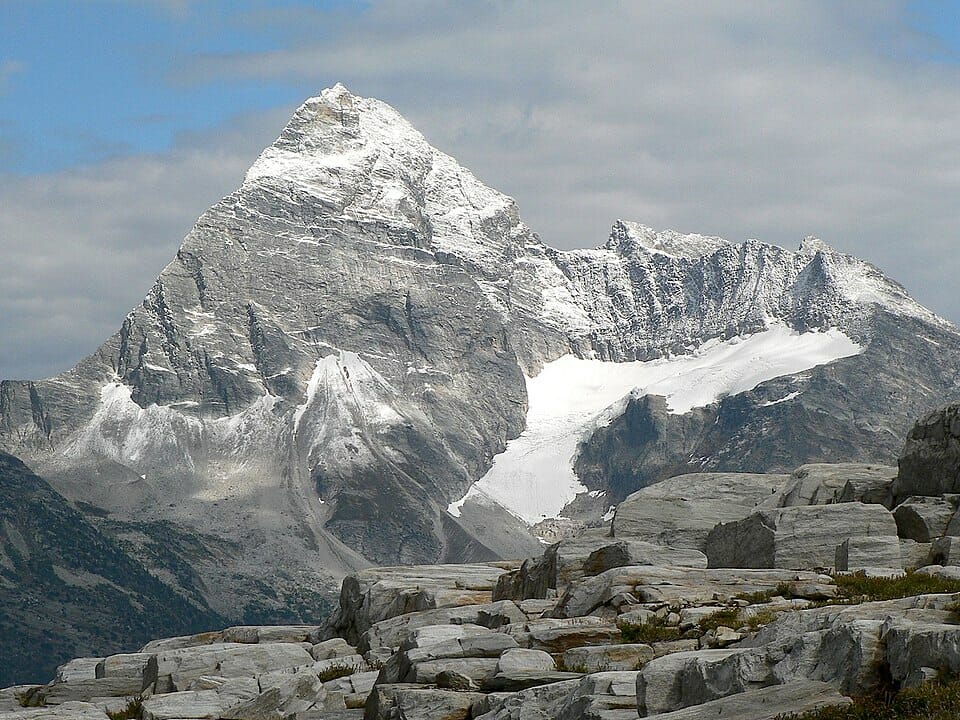 9 – Beaver River Valley: A multi-day trail through the old-growth forest.
10- Avalanche Crest Trail: An uphill hike that offers incredible views of the landscape sculpted by the power of the avalanches. The trail leads to a ridge high above Rogers Pass and the original route of the Canadian Pacific Railway.
11- Bear Creek Falls: Short hike that leads you to the gorgeous Bear Creek Falls.
Glacier National Park offers three campgrounds available on a first-come-first-serve basis. They are located near the summit of Rogers Pass: Illecillewaet (the largest one), Loop Brook, and Mount Sir Donald.
There are also five backcountry camping areas on the Hermit, Mount Sir Donald, BaldHills Wilderness Hiking Route trails. To camping there, you'll need a Wilderness Pass and a Park Pass available at the Rogers Pass Discovery Centre and at the Park Headquarters in Revelstoke.
Winter background camping is allowed in unrestricted areas and beyond five kilometers from the trailhead. There is an option for a winter overnight parking (available on a first-come, first-served basis for up to 15 vehicles at the Rogers Pass Discovery Centre). A parking permit is required.